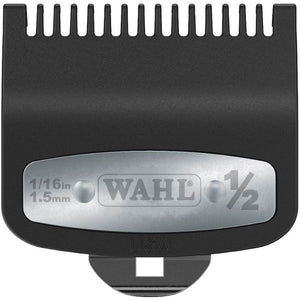 The #1/2 Premium Attachment Comb measures at a cutting length of 1/16" (1.5mm).
Designed with engineering grade material, the combs are 70% stronger than standard ones. Secure-fit Technology metal tabs ensure the comb has a stronger hold to the blade & prevents it from detaching 

These attachment combs will fit all of our professional clipper blades, except for the adjustable 5-in-1 blade.