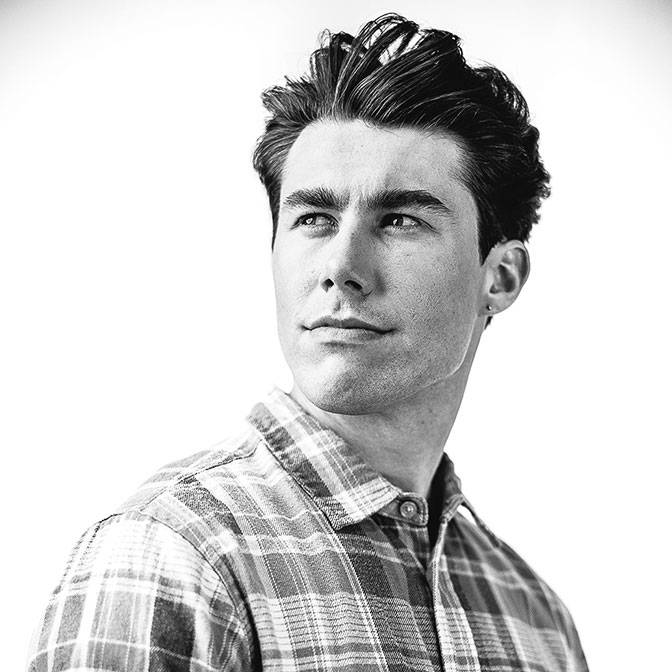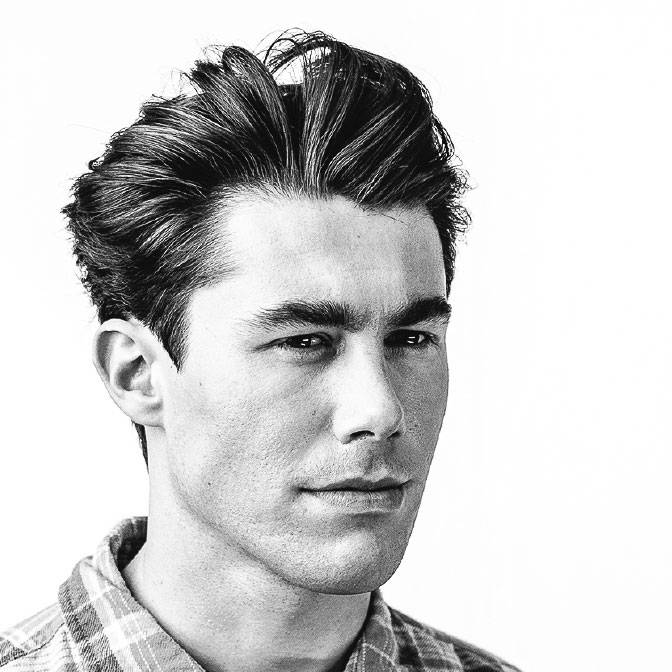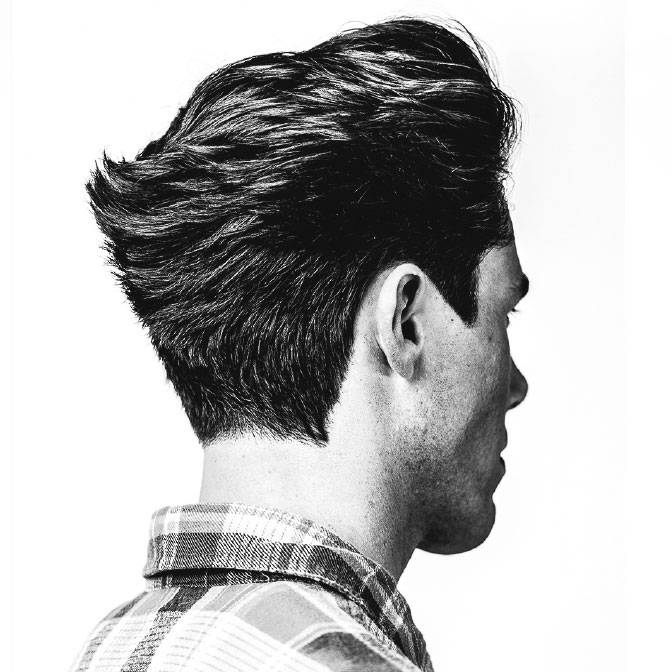 ABOUT THIS STYLE
The Medium to Long Scissor Cut is defined by sharp clean edges and is perfect for a rebellious look. It has plenty of length through the top and moves into a high graduation.
STYLING INSTRUCTIONS
For a natural shine finish, start with The Bowery Slide Pomade. Pull hair up for volume on top, sweeping up at the sides and back. For a casual matte finish, use The Bowery Holdfast Pomade. Push hair to the side and rough up the back for texture.