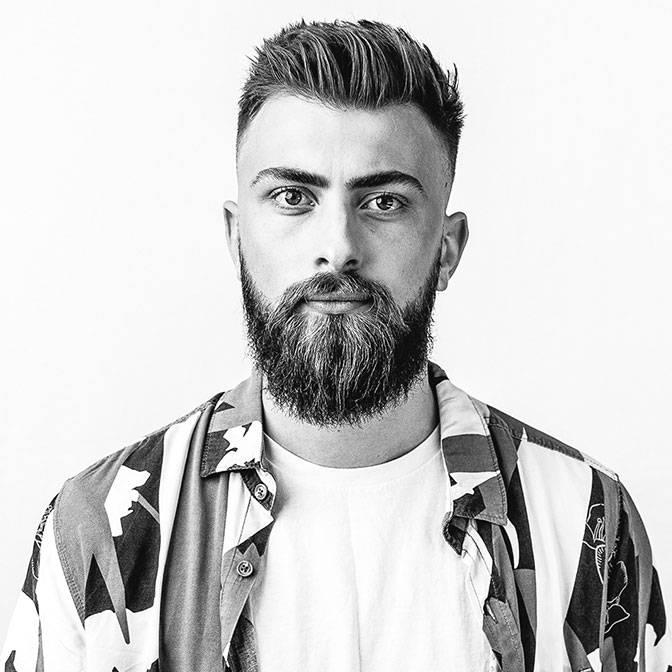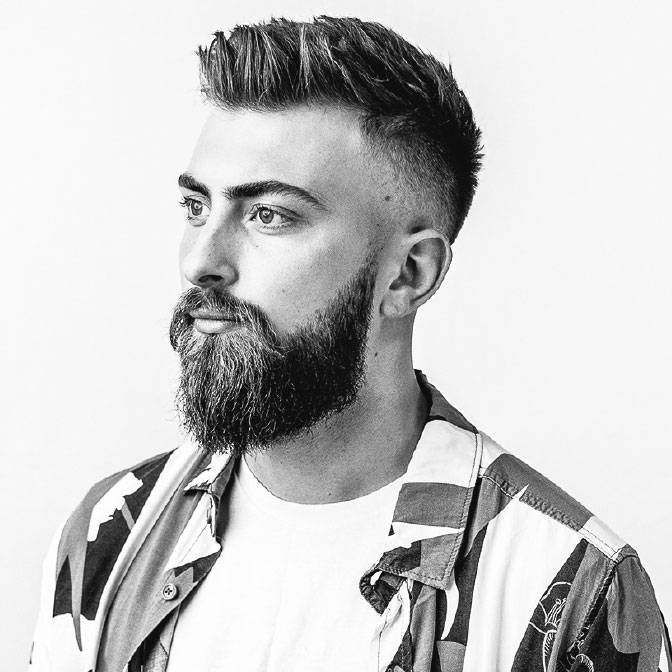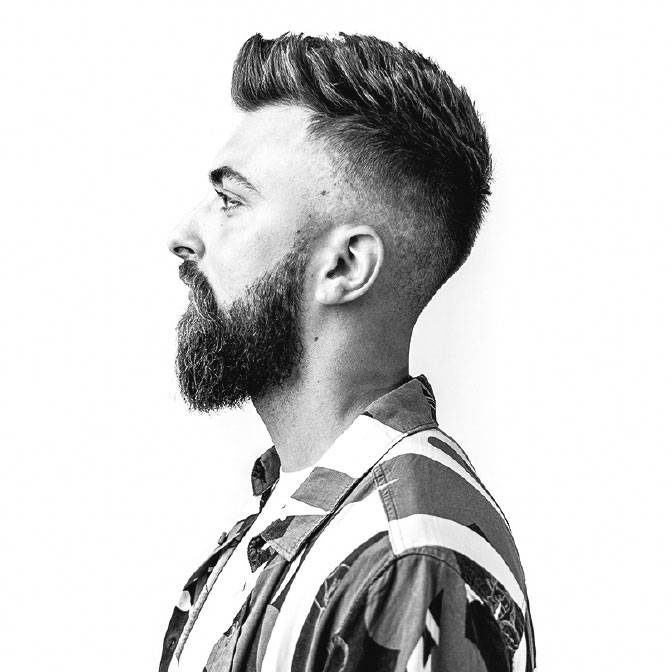 ABOUT THIS STYLE
The Faux Hawk is a classic look with a low zero fade along the sides and back with a textured top length. This aesthetic is perfect for any bold modern man who's willing to stand out and look good doing so. The tops of the beard have been faded from the skin, sporting longer length along the sides to give it that sharp definition.
STYLING INSTRUCTIONS
Firstly use the King Brown Grooming Spray on the roots of hair ( this could be done on damp or dry hair) and distribute the products with your hands to the length, and leave it to dry or use a blow dryer to dry to achieve more texture. Then with your fingertips, use the Bowery Holdfast Pomade to mold your final look. Mess it up with products to get funky/rough look.
RECOMMENDED STYLING PRODUCTS & STYLING TOOLS